Canadian Energy Performance Certification
Fenestration manufacturers face a unique opportunity with NRCan's market transformation initiatives and as Canada strives to meet the goals of the Pan-Canadian Framework on Clean Growth and Climate Change. Producing highly energy efficient fenestration products that meet increasingly stringent Canadian energy efficiency codes and incentive program requirements ensures high demand for these products for many years to come.

Seizing this golden opportunity requires manufacturers rate, certify and label products to the CSA A440.2 energy performance standard.
The Keystone Fenestration Certification Program is now accredited by the Standards Council of Canada (SCC) to offer CSA A440.2 certifications, qualifying high performance products for the Canadian Energy Star Program, the anticipated tiered code metrics of the next National Building Code / National Energy Code of Canada, and/or Provincial requirements such as the B.C. Stepcode.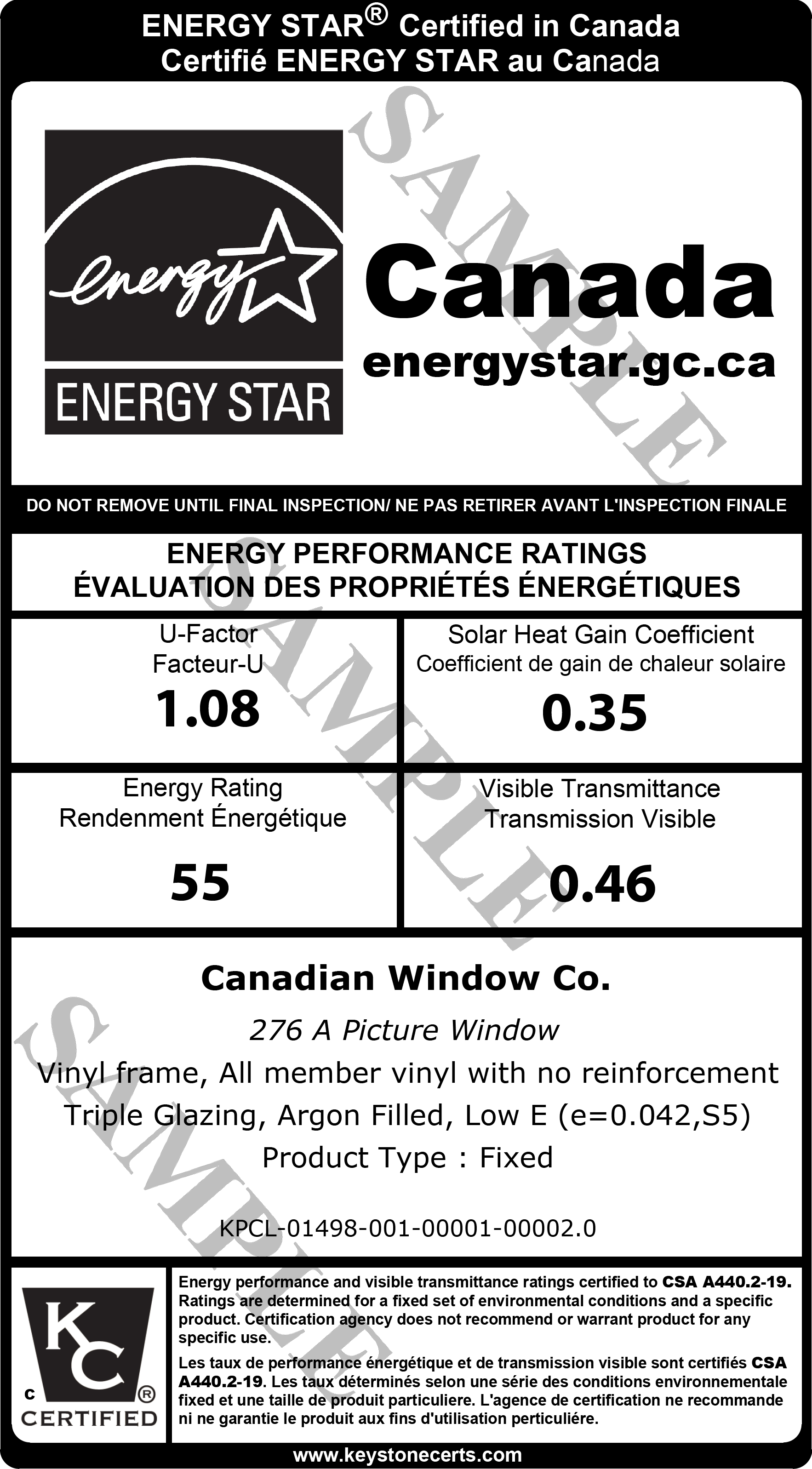 Fenestration products bearing gold Keystone certification labels carry their qualification certificate with them, to be recognized by building officials, architects and building owners across Canada.
Keystone Certifications has been certifying fenestration product performance as an ANSI-accredited certifier and NFRC Inspection Agency since 1998, with an unrivaled reputation for quality and customer service.