The Keystone Insulating Glass Certification Program is accredited by the American National Standards Institute (ANSI) and the Standards Council of Canada (SCC), the program is recognized by the National Fenestration Rating Council (NFRC) to provide insulating glass (IG) manufacturers with certifications to both the US and Canadian IG seal durability standards.
The durability of sealed insulating glass products is highly dependent on glass room workmanship and attention to detail. Keystone's experienced staff works with IG Certification Program participants to establish proven quality control procedures, then performs bi-annual audits of licensee IG fabrication operations to ensure those procedures are implemented and sustained.
Certification of IG performance also requires periodic successful tests by a Keystone Recognized Laboratory in accordance with US standard ASTM E2190 "Standard Specification for Insulating Glass Unit Performance and Evaluation", or Canadian standard CGSB 12.8 "Insulating Glass Units".
Keystone IG Certification Program benefits: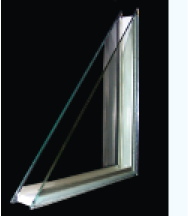 Maximized IG unit durability and minimized IG-related warranty/service costs.
Provides credential to licensee manufacturers and "peace of mind" to consumers.
Fulfills the National Fenestration Rating Council (NFRC) and US EPA ENERGY STAR® IG certification requirements for fenestration product manufacturers.
The Getting IG Certified Checklist describes how manufacturers become Keystone IG Certification Program licensees, and includes a list of Qualification Rules to be considered when determining how to build the IG specimen for testing. For more specific guidance, follow the links at the bottom of this page.